Uluslararası İslami Yardım Vakfı - Islamic Relief Türkiye is looking for Fundraising and Marketing Manager
Fundraising and Marketing Manager 
SCOPE AND AUTHORITY
To ensure that fundraising activity is implemented and managed locally to deliver budgets, targets and income in line with National plans and strategies.

Actively recruit, accounts, manage and develop a growing portfolio of prospects interested in developing into IR committed supporters.

Working across all teams to ensure the adequate management of existing fundraising prospects to ensureIR Turkeyis developing a strong base of holistic support from the new and existing supporters.

The post holder will also represent the organisation with key supporters, funders and other key stakeholders

Work to establish a strong public image of IR throughout Turkey, develop a variety of income streams.
KEY ACCOUNTABILITIES
The job holder is accountable for fulfilling his or her roles and responsibilities in line with Islamic Relief's values and principles of fairness, humanity, honesty, respect and fair treatment of his/her colleagues and staff. The following are the main responsibilities:
1. Lead the development, implementation and regular review of thefundraisingdepartmental strategy, ensuring alignment with organisational priorities
Strategically plan, delegate, manage and review work plans and projects.

Provide leadership, guidance, coaching and mentoring to unit managers to ensure they achieve their unit objectives, and their teams work productively.

Monitor and improve staff performance through regular meetings, reviews and appraisals, and the development of and adherence to staff learning and development plans.

Manage effectively the expenditure of the departmental budget as well as any departmental resources.

Ensure all organisational policies and procedures, in particular those relating to fundraising, volunteering, donor development and database are adhered to. 
2.  To lead the fundraising strategies and activities within Turkey
Ensuring the analysis of markets and the production of marketing materials and products are targeted with a view to soliciting a response, whilst maintaining a strong return on investment.

Overseeing the development, implementation and monitoring of strategies which capitalise on opportunities presented with existing and potential donors, especially from the community and major & corporate donors.

Managing the development of a monitored, targeted and implemented strategy which fully utilises and mobilises communities, organisations and groups in a way that enhances IR's funding and image.

Overseeing the development, implementation and monitoring of budgets, plans, policies and procedures for appropriate use, progress

Draw up and implement national annual/campaign/activity plans according to agreed objectives and budgets.
3.  Organise, coordinate and manage fundraising and promotional events in the region.
Ensuring that local fundraising events, activities and collections etc run effectively and are well planned, marketed and supported

Manage and coordination and implementation of national events.

Manage national events upon request from line managers.

Attend, promote & raise funds for IR at any event organised by third parties.
4.  Develop strong fundraising volunteer networks nationally
Ensure volunteers are recruited to support IR fundraising activities.

Develop and introduce a volunteer's development plan for all fundraising volunteers, including the organisation of training for volunteers.

Ensure all fundraising volunteers working with IR are properly registered, inducted, trained and developed. 
5.  Ensure Communication procedures are established and adhered to
Respond to local enquiries from supporters and institutions about IR's work.

Communicate with external organisations including the local media, local authorities etc and make presentations to audiences.

To ensure regular reporting on activities, campaigns and produce an end of year report.
PERSON SPECIFICATION (Essential)
It is essential that the post holder shows a good understanding and sympathy with Islamic values and principles as well as commitment to IR vision, mission and core values.
Qualifications:
University degree or equivalent in marketing, management, or related field
Experiences:
Current driving licence

Significant voluntary or professional fundraising experience

Experience in use and delivery of various marketing tools and campaign management

Delivery of outcomes through others – peers, volunteers or staff – in a professional or voluntary context.
Knowledge:
Understanding of the motivational and management needs of fundraising volunteers

Working understanding of the legal requirements affecting community-based fundraising and marketing

Broad understanding of fundraising techniques and the specific value, role and techniques utilised within Community Fundraising activity

Able to work outside an office environment and manage remote relationships

Budgeting and use of KPOs to monitor and manage financial performance

Elements of fundraising feasibility assessment required to make informed decisions on ideas/concepts

Use of Microsoft Office, data bases and internet to deliver business goals

Understanding of equalities and diversity and how it affects this role, the organisation and volunteers/supporters.
Abilities:
Well-developed interpersonal skills, able to communicate effectively both verbally and in writing as well as build relationships with people of all backgrounds, levels and settings including business, social and educational

Able to motivate others, mentor and coach them in goal delivery

Strong presentation and facilitation skills

Proven ability to manage multiple priorities and conflicting demands, delegate, organise and plan time effectively

Initiative - ability to formulate own ideas and action plans. Implementing own initiatives and those of others to achieve organisational objectives.

Resilient and solution focussed – able to deal positively with setbacks, identify and implement solutions to difficulties

Entrepreneurial and creative – able to identity and seize opportunities, based on insight and rational assessment.

Use information technology systems and packages within a work environment that will assist with this role.

Fluent written and spoken Turkish and English is essential and a working knowledge of Arabic language will be desirable.

Flexible about hours and location of work in order to accommodate events, functions and work activity. The role requires travel throughout Turkey, late nights and overnight stays.
All offers of employment will be subject to satisfactory references and appropriate screening checks, which can include criminal records checks. Islamic Relief also participates in the Inter Agency Misconduct Disclosure Scheme.
By submitting an application, the job applicant confirms his/her understanding of these recruitment procedures. Only shortlisted candidates will be contacted.
Islamic Relief is an equal opportunities employer.
How to apply
Vacancy Reference IRTRIS-FMM01
Interested applicants that possess the personal specifications mentioned above may apply by completing the job application on the following link before 15th August 2021 at 5:00 pm. You may send your CV to ik@islamic-relief.com.tr on or before the closing date.
Please complete all the fields in the application link and submit it before the deadline, as any incomplete or late application will be refused.
Submitting this application does not represent any responsibility on the organization of any kind, and the organization has the right to set standards as it deems appropriate for the job according to the information available about all applicants, and to select candidates who will attend a job interview from among the applicants in accordance with those standards.
If you have any query regarding the application, please send it to ik@islamic-relief.com.tr
If you have any query regarding your personal data, please send it to kisiselveri@islamic-relief.com.tr


Sivil Toplum Alanından Kariyer Fırsatları, İş İlanları için Telegram kanalımıza katılın❗️
👉 https://t.me/civicspacejobs
civicspacejobs.com is not an employment agency; rather, it is an online platform publishing the job opportunities in the civil society. It doesn't collect personal backgrounds for applications or accept or evaluate job applications. Those who would like to make job applications are supposed to send their applications directly to the own system or e-mail address of the nonprofit organization itself.
civicspacejobs.com özel istihdam bürosu olarak çalışmamaktadır. Sivil alandaki iş ilanlarını yayınlayan online bir platformdur. İş başvuruları için özgeçmiş toplamaz, iş başvurularını kabul etmez ve değerlendirmez. İş başvurusunda bulunmak isteyen kişiler, başvurularını direkt olarak ilgili sivil toplum kuruluşunun kendi sistemine veya e-mail adresine yapar.
Apply
Your application has been successfully submitted.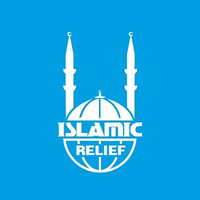 Islamic Relief, 1984'ten beri dünyanın farklı bölgelerinde yardım ve kalkınma faaliyetlerinde bulunan uluslararası insani yardım kuruluşudur.