Media Officer -TURKISH CITIZENS ONLY
Scope:
The Media Officer will be under the guidance of Media & Communications Coordinator to be responsible for the overall media and communications reports of UİYV (Uluslararası İslami Yardım Vakfı) operation to convey the relevant information from the field through emergency and regular situation reports, media content and translation as required using the professional writing style and techniques based on the overall communications' strategy.
Main Duties and Responsibilities:
Ensuring that any report and collateral material that is developed is aligned with the brand's quality requirements.
Representing UİYV in the media and speaking to the agency's Turkish and English language.
Coordinate with Turkish media agencies for prompting and coverage the events and projects.
Maintain UİYV website and ensure that content is refreshed regularly. Work closely with internal teams to produce/refresh content that is suitable for the website such as presentations, pictures, videos... etc.
Establish, maintain and driving social media accounts.
Drive media activities around events and major interventions.
Content development and production of e-newsletters, brochures and any other collateral that needs to be developed to support UİYV fundraising and brand-building objectives.
Create photograph layouts, using camera, to make layout prints for supervisors or clients.
Encourage submission of real-life stories of beneficiaries with quotes by affected people, orphans, mothers, etc.
Draft news of major implemented events or activities.
Being responsible of developing, maintaining and updating the relevant pages of UİYV's website by writing, proofing and editing articles for the website and other media platforms including social media.
Write case studies and updates on UİYV work and archiving all related media content.
Ability to collect data on the general situation for press releases and statements.
Translation tasks from English and Arabic to Turkish and vise-versa, especially for materials coming from the field.
Writing captions for photos and description of raw media material and arranging field photos on organization's system.
Writing and reviewing blogs and other articles from the field.
Any other duties assigned by the line manager.
Ability to gathering video and photos for UİYV Projects.
Requirements:
University degree in a Media or relevant field from recognized institute.
2 to 4 years' experience in a similar position, with proven skills in writing and speaking Media in English Language.
Previous experience with the UN and/or NGOs is an advantage.
Experiences of preparing cases studies, blogs, posting and using social media.
Computer proficiency in Word, Excel, PowerPoint, Access
Excellent English and Turkish Language skill, Arabic skill is a plus.
Must demonstrate flexibility, and ability to adapt changes on requirements and environments.
Team builder, sense of humor, excellent interpersonal skills and the ability to resolve disputes and conflict.
Must have cultural sensitivity and the ability to work in a multi-cultural team.
Ability to use camera for videos and photos
Our values and commitment to safeguarding
Islamic Relief Türkiye (Uluslararası İslami Yardım Vakfı) is committed to preventing any type of unwanted behaviour at work including sexual harassment, exploitation and abuse, lack of integrity and financial misconduct; and committed to promoting the welfare of children, young people, adults and beneficiaries with whom Islamic Relief engages. Islamic Relief expects all staff and volunteers to share this commitment through our code of conduct. We place a high priority on ensuring that only those who share and demonstrate our values are recruited to work for us.
The post holder will undertake the appropriate level of training and is responsible for ensuring that they understand and work within the safeguarding policies of the organisation.
All offers of employment will be subject to satisfactory references and appropriate screening checks, which can include criminal records checks. Islamic Relief also participates in the Inter Agency Misconduct Disclosure Scheme.
In line with this Scheme, we will request information from job applicants' previous employers about any findings related to safeguarding during employment, or incidents under investigation when the applicant left employment.
By submitting an application, the job applicant confirms his/her understanding of these recruitment procedures.
Islamic Relief is an equal opportunities employer. 
How to apply
Vacancy Reference: IRTRIS-MO02
Interested applicants that possess the personal specifications mentioned above may apply by completing the job application on the following link before 31st July 2021 at 5:00 pm. You may send your CV to ik@islamic-relief.com.tr on or before the closing date.
Please complete all the fields in the application link and submit it before the deadline, as any incomplete or late application will be refused.
Submitting this application does not represent any responsibility on the organization of any kind, and the organization has the right to set standards as it deems appropriate for the job according to the information available about all applicants, and to select candidates who will attend a job interview from among the applicants in accordance with those standards.
If you have any query regarding the application, please send it to ik@islamic-relief.com.tr
If you have any query regarding your personal data, please send it to kisiselveri@islamic-relief.com.tr
Sivil Toplum Alanından Kariyer Fırsatları, İş İlanları için Telegram kanalımıza katılın❗️
👉 https://t.me/civicspacejobs
civicspacejobs.com is not an employment agency; rather, it is an online platform publishing the job opportunities in the civil society. It doesn't collect personal backgrounds for applications or accept or evaluate job applications. Those who would like to make job applications are supposed to send their applications directly to the own system or e-mail address of the nonprofit organization itself.
civicspacejobs.com özel istihdam bürosu olarak çalışmamaktadır. Sivil alandaki iş ilanlarını yayınlayan online bir platformdur. İş başvuruları için özgeçmiş toplamaz, iş başvurularını kabul etmez ve değerlendirmez. İş başvurusunda bulunmak isteyen kişiler, başvurularını direkt olarak ilgili sivil toplum kuruluşunun kendi sistemine veya e-mail adresine yapar.
Apply
Your application has been successfully submitted.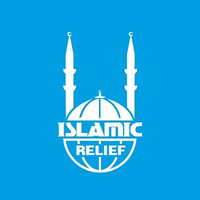 Islamic Relief, 1984'ten beri dünyanın farklı bölgelerinde yardım ve kalkınma faaliyetlerinde bulunan uluslararası insani yardım kuruluşudur.